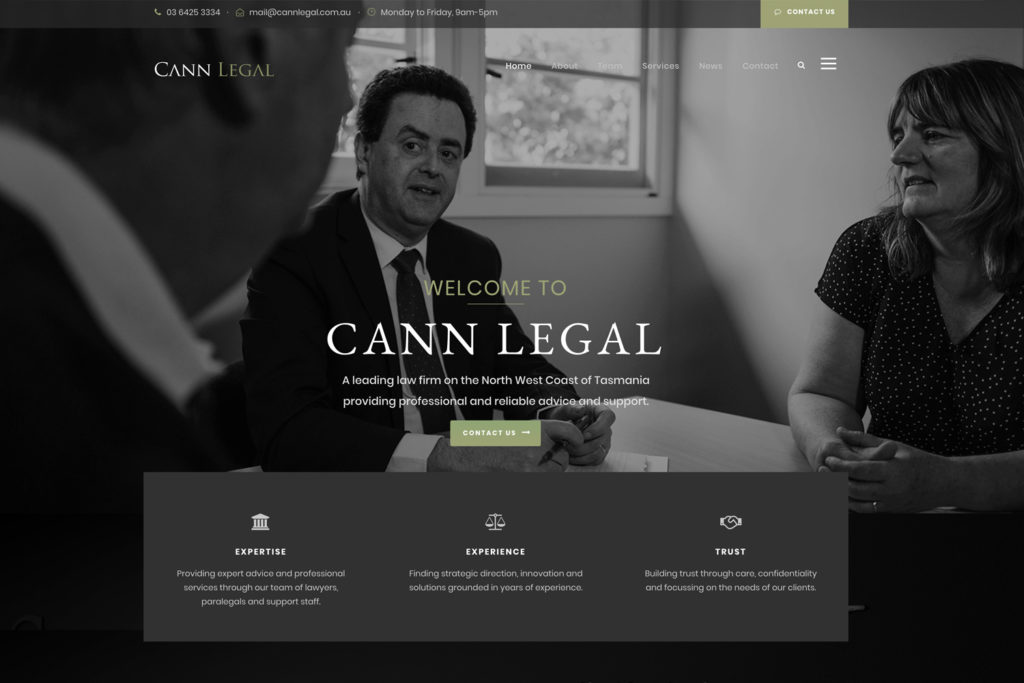 Announcing the launch of our new website
We are excited to announce the launch of Cann Legal's newly designed website: www.cannlegal.com.au
Our website showcases Cann Legal services and is a way to introduce ourselves to prospective clients. We also share useful information about Cann Legal, our services and staff.
Our online enquiry form, is encrypted using the latest security SSL (secure sockets layer) technology. You can read our Privacy Policy for further information on our website security.
You can now subscribe to our newsletter for important updates and our News page will showcase newsworthy industry insights and legal developments.
We hope you enjoy our professionally designed website that is easy to navigate and user-friendly.
We appreciate any feedback you would like to share, on your user experience with our new website. If you have any queries regarding our services, please don't hesitate to contact us.